Me and my friend Beth went on an impromptu ramble on the moors yesterday. It was a (very) welcome distraction from the 3 essays I have to hand in in January, that I've barely begun (but more on that later). I'm lucky to live in a town that's just a short 10 minute bus ride away from Haworth, which is famous for the Bronte Sisters and The Railway Children. It's such a beautiful village with lovely walks that have stunning views. It's always a good idea to get a small route guide from the Tourist Information though, as it's easy to get lost!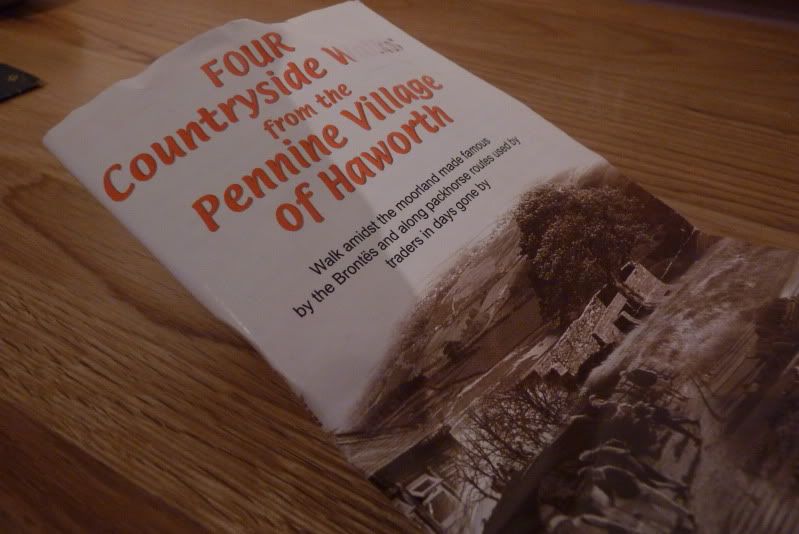 Halfway through the Bronte Waterfalls walk we decided to cut through the middle, as we completely underestimated how long it would take because of the steep climbs and slippery slopes. At first we were like '2 and a half hours? Easy!'
This is how people get lost on the moors...
If you recently caught The Railway Children over the Christmas period, you'll recognise this from one of the scenes where they get members of the village to donate gifts for Mr Perks's birthday.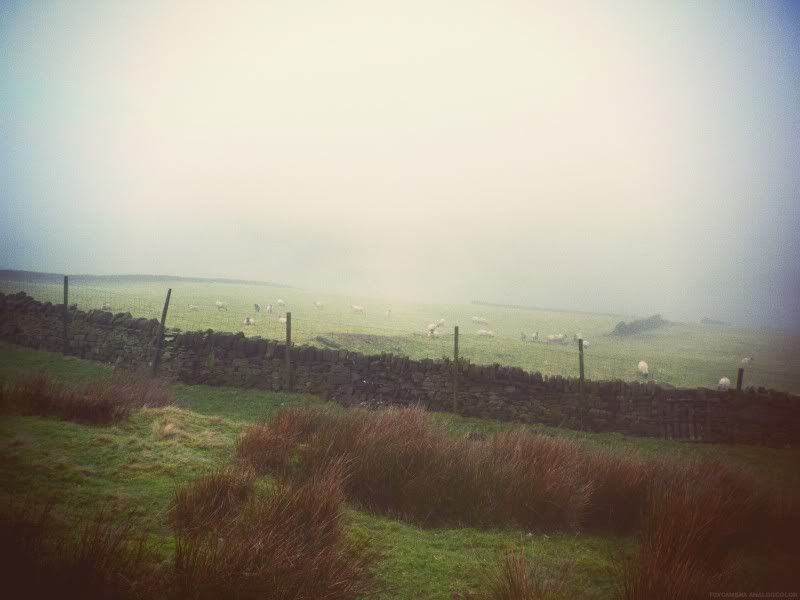 Perfect weather for a true rambling on the moors experience. Fog. And lots of it. You could almost hear the echoes of 'Heathcliff' rolling out over the mist...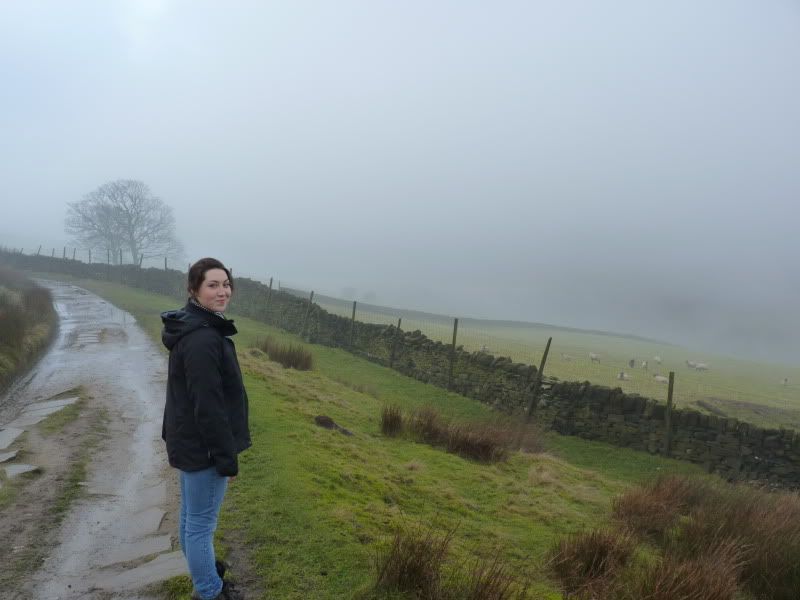 My lovely friend Beth.
Home, to a nice cup of tea. Although I did lose a mitten on the moors. If you find one that matches this please let me know! There's nothing sadder than a single glove.
Our customised walk (a spot of lunch in the middle) took about 4 hours to complete. But if you're going to attempt the full walk I'd allow 3 - 3 1/2 hours (including lunch), if you're not a hardcore rambler. It's nice to go for a lovely long walk now and again, especially if you live so close to beautiful hills as I do!
Hope you're enjoying 'limbo week', and that you're excited for New Year's Eve. I'm off to Wales to visit my cousin who's having a soiree with food and games. A part of me quite fancied a big alcohol fuelled night out in Manchester, but another part of me loves board games and tea, and that side won. Should be a lovely evening :)
Happy new year! xx